Is Invisalign Right for You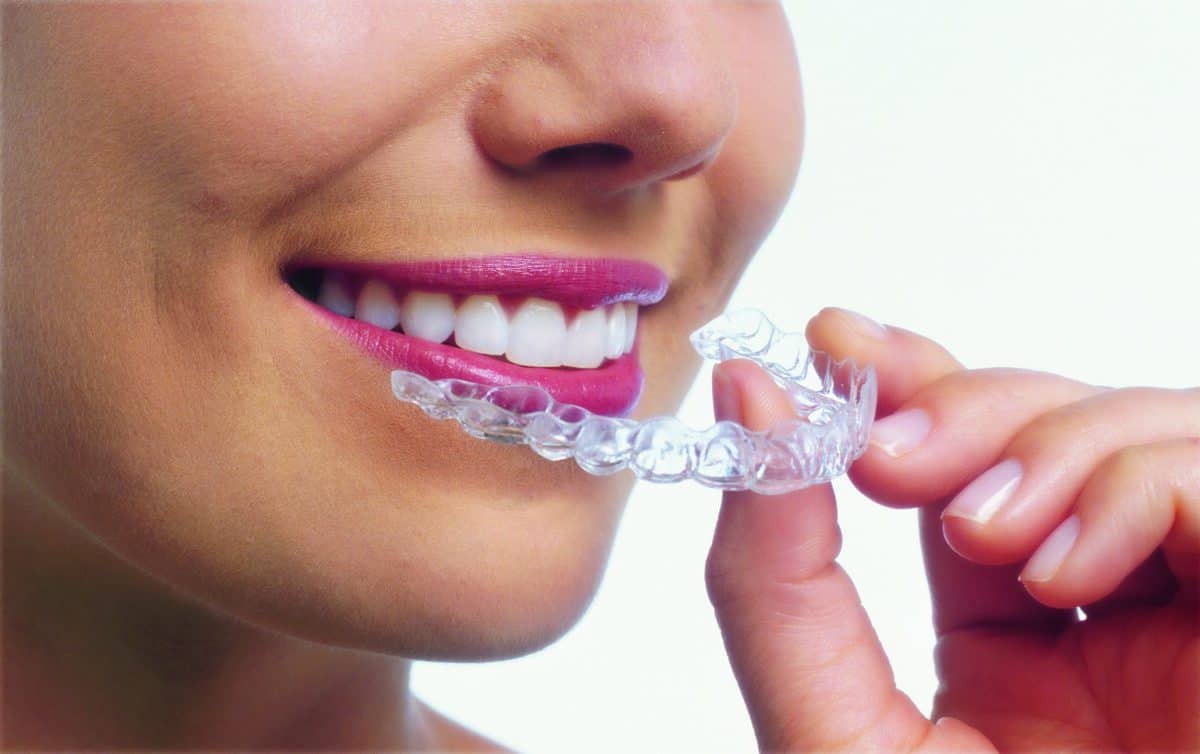 Thinking of straightening your teeth but don't like the idea of metal in your mouth?
Invisalign®
treatment may be the right option for you then!  I've listed some common questions I receive from patients before they start the Invisalign process.
What is Invisalign?
Invisalign is an orthodontic system for gradually moving teeth with series of customized removable plastic aligners.  The aligners are thin and fit snug around your teeth.  The aligners, in most cases, replace the need for traditional metal braces.
Who can wear them?
Invisalign is great for teenagers and adults.  Compliant wear can help obtain a healthier and straighter smile.  During your initial consultation we can determine whether it is a good option for you or if traditional braces is a better idea.
How does the process work?
Your first visit is a consultation.  We offer either virtual or in person consultations.  At this appointment we also take any records that may be needed, such as x-rays, photographs and a virtual scan of your teeth.  The virtual scan will make a 3D computerized model which will aid in determining possible results that can be obtained from the treatment.
After this first consultation, I take all the information to map out a customized digital treatment plan for a step by step transformation of your smile.  Once approved we will let you know when we receive your aligners.  You then will come back into the office and we will make sure that your aligners fit well and are comfortable.
How does wearing them work?
In order for tooth movement to occur we recommend that our patients wear the aligners 20 to 22 hours a day.  You will change out your set of aligners every week or two weeks depending on your customized plan.  Periodically you will have routine visits with Dr. Dhaliwal to check how your teeth are moving and to make sure the aligners are still fitting well.
How long will your treatment take?
Although you may be able to see some changes to your teeth in the first few weeks, most cases take on average 12-18 months.  Depending on how simple or complex your treatment needs are it may take less or more time.
From what material are Invisalign aligners made?
Invisalign aligners are a clear flexible plastic.  They are FDA approved and do not contain BPA, latex or gluten.
What are the advantages of Invisalign over traditional braces?
The most obvious advantage of Invisalign is the cosmetic ability to move your teeth without having metal showing.  But just as important if not more is having the ability to brush and floss easier than with traditional braces.  Since there are no wires to trap food and debris there is a less likely chance of getting gingivitis or a cavity .  Finally having the ability to remove those aligners means you don't have to give up some of your favorite foods that are typically avoided with braces.
Why should I straighten my teeth?
Liking how your teeth look is extremely important but it is not the only factor when it comes to recommending teeth straightening.  One of the key factors is taking in consideration problems that can occur from a misaligned bite.  An uneven bite can lead to wear on teeth, fractured teeth, issues with the jaw joint and tooth pain. 
Straight teeth are easier to clean, lessening the chances of developing gingivitis and periodontal disease.  Making your teeth easier to clean can also help prevent cavities as well.
What happens after you're done with Invisalign?
Just like any orthodontic treatment, retainers are a must to prevent teeth shifting. The retainers will help keep your teeth from shifting back to what they were before.  Nightly wear of retainers is recommended after completion of your Invisalign.
If you have any questions about your straightening your teeth and Invisalign, check out the Invisalign website or for a free consultation contact us!