Safety of Dentistry During COVID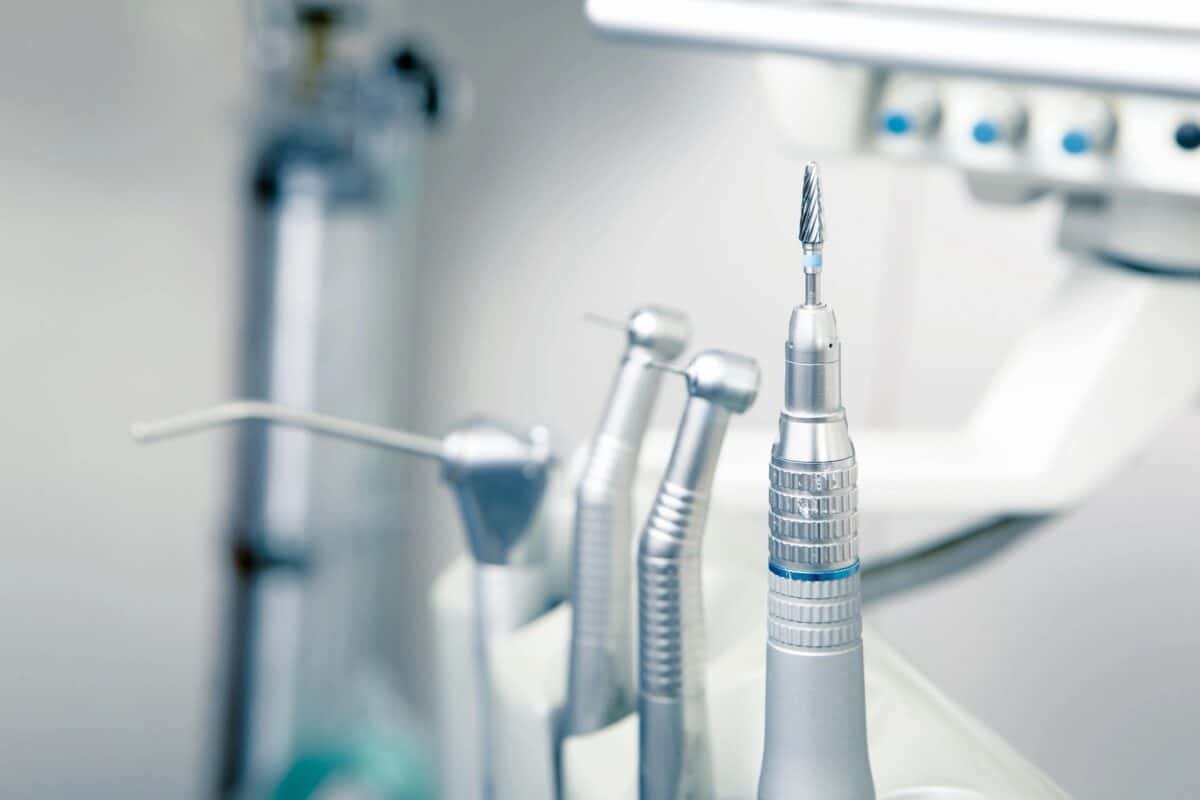 The arrival of the COVID-19 virus has altered the day to day norm for most of us.  With no signs of the pandemic ending soon some patients find themselves in a dilemma. Do you put off dental care or is it safe to visit the dentist?  In this blog we're going to address the safety of dentistry during COVID.
First though, to answer that question we need to briefly discuss what COVID-19 actually is.  COVID-19 is a highly transmissible virus respiratory virus.  It is transmitted from person to person by droplets.  These droplets can come from sneezing, coughing and talking. You can also get it from from touching your eyes, face or mouth after touching a contaminated surface.  For more information on the virus and the possible symptoms and effects the CDC is a great source of information.   
With all the aerosols that we generate during dental procedures it is no wonder why there may be some hesitation on visiting the dentist.  But findings show that the transmission rate of COVID-19 in dentists is less than 1%.  Why so low?  Here some of the things our dental office and most offices are doing to make sure that rate stays low:
Some precautions were standard even before the pandemic, such as:
Infection control to decrease transmissions of diseases.  This includes keeping up to date with OSHA standards.
Autoclave machines to sanitize instruments using high heat.
Barriers for items that cannot be placed in high heat.  In these situations we cover items in disposable, one time use plastic barriers.  The items are still disinfected before and after barrier placement.
Universal protocols where we treat every patient as if they have a transmissible disease regardless of what their health history states.
With the pandemic though we have implemented some new protocols such as:
Daily temperature checks of both patients and staff members.
Pre-screening questions before entering the office.
Limiting patients in our waiting room.
Socially distancing patients in two separate waiting areas.
The removal of sharable objects in our waiting room, such as the coffee bar, books, games, remote controls.
Requiring face masks for all patients entering the office and building.
The use of respirators and face shields for our staff.
Implementing aerosol minimizing techniques or devices:

Isolation device that isolate the tooth (teeth) being worked on from the rest the mouth.
Suction devices that remove aerosols before they leave the patients mouth.
Cleaning patients teeth with hand instruments instead of our ultrasonic machines that can produce aerosols.

Vaccines- to help keep us and our patients safe we are undergoing the vaccination process.
Taking continuing education courses on how to decrease transmission and the best protocols for handling the disease.
There are still things you can do to make sure you have a safe visit, some of these include:
Wear a mask at all times until told to remove it.
If you have any COVID like symptoms stay home.
Use hand sanitizer before and after your appointment.
Consider the COVID vaccine if possible.
When looking at all the facts remember that prolonging dental exams can lead to worsening oral health.  Also, since everyone's medical history is different contact your medical doctor if you have any concerns about the safety of dentistry during COVID when it comes to your health conditions.